Every Destination Has A Story to Tell
We're Overseas Leisure Group, a luxury travel operator with a passion for the Americas
About Us
---
Travel Stories Diary
---
Sailing the Sinking Islands

of San Blas

Indigenous tribes with unwritten stories. Picture-perfect sunsets enjoyed in seclusion. There's so much to discover on the islands of San Blas, but only so much time left.

Read the Story

The Responsible Traveler

Challenge

Help us protect hospitality workers and the magical destinations we love.

Read the Story
Read all the stories
Group Travel
---
MICE Made Personal
Our secret is to ensure that each person jumps into the story, and lives their own personal experience.
We take the "group" out of group travel. And we never do the same thing twice.
---
Learn More
OxPro

---

The Ultimate Booking Technology

Designed by travel pros, for travel pros. Our exclusive B2B booking platform grants direct access to 25,000 of the world's leading hotels, all with outstanding rates, instant price comparisons, and elevated commissions.

---

Learn More

TravelPros

---

Your Go-To Resource Center

From expert-led webinars on the latest consumer trends, to in-depth presentations on our favorite destinations, our exclusive resource center offers complimentary tools designed to educate, engage and inspire travel professionals.

---

Access Tools
Our Heroes
---
Spirited Guides to the Best Things in Life
We proudly work with a range of local insiders - our heroes, as we call them - to create unique, authentic experiences that connect travelers to the true spirit of a destination.
---
Meet Our Heroes
---
Don't take our word for it...
---
"Overseas Leisure Group can do pretty much anything in the USA. We're turning to them for quality private home stays, for activities provided by local outfitters, for good pricing on high-end accommodations, for good transportation options, and for out-of-the-ordinary requests. I highly recommend the amazing team at Overseas Leisure Group."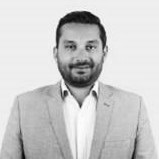 "My experience with Overseas was second to none. From the terms and conditions of villa rental but more importantly the minutiae of any tailormade booking , preferences for the chefs, food, stocking the bar with VIP guest preferences, making sure pets had everything they needed, setting up pop-up gyms – Marine has a can-do attitude and is unruffled – nothing is too much trouble to perfect the client experience and is always a pleasure to work with."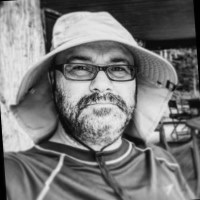 "Felix and his team at Overseas International are available 24/7 and have access to highly desirable off market villas and houses. We've moved 100% of our villa and hotels requests to OI and consider them to be our most important partner in the travel industry."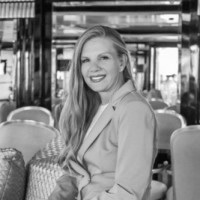 "Overseas continues to be an excellent partner for the unique, challenging and last minute travel requests we receive. I only wish I had them as such a trusted resource sooner! They are my secret weapon for servicing our luxury clientele!"
"Overseas Leisure Group has been an amazing addition to Largay Travel's portfolio of preferred suppliers. Their representatives have been wonderful to work with and they truly care about our clients' experience. I would highly recommend them to other agencies and advisors."
"OLG have been an absolutely key partner to us for the last 15 years, playing an integral role in many of the most unique experiences we have ever organised. Always creative, always pushing boundaries, always going the extra mile for us and our clients and always fun to work with, they are a fantastic group of people with an outlook and attitude to match."
"Wow - what a game-changer Overseas Leisure Group has been for my business! I've expanded my offering to now include North American itineraries and increased revenues due to their partnership. Thank you for making it easy, Overseas Leisure Group!"
"We just had a chat with our clients and they told us that they have really enjoyed their holidays. Everything went very well and all services were very well organized. You helped create some incredible memories for them. Thank you for all your help and care."
>
Let's Get in Touch
For bespoke experiences, B2B travel needs, and other general inquiries, contact us below.

Overseas Leisure Group is a member of Overseas Network.