Exclusive Villa: Casa Los Cayos
A well-kept secret was right there, passing by my blind eyes, far too impatient to reach Duval Street and its touristy bars. From the road itself, little gave away what was hidden behind the tee shirt and sandal shops. Until that one magical day, when my famished children begged me to stop "anyyyyyywhere dad" for a quick bite.
There was Morada Bay, in Islamorada. An oasis revealed in front of us. We paused and looked at each other with an understanding smirk. Yep, we had just discovered the middle Keys, where the Caribbean Sea meets the Gulf of Mexico in an explosion of beauty. Stress was finally powerless. KO!
Become Conchs for A Few Days
8 years later, I continue to convert the right people to become conchs for a few days. My hardest challenge and greatest blessing in disguise are that lodging in the Keys is scarce. Sporadic hotels offer less than a few hundred rooms in a stretch of 30 miles. Standard rentals are rare gems and large luxury homes were non-available.
That will continue to be the belief of many. But not you, my friend. As most mortals could drive by our humble gate without a clue, you are to find out that a bayfront mansion is sitting on its own beach, waiting for the friends or families who will discover that the faraway exotic mansion they had been waiting for is in fact right here, in the smallest tip of the US of A, in Islamorada.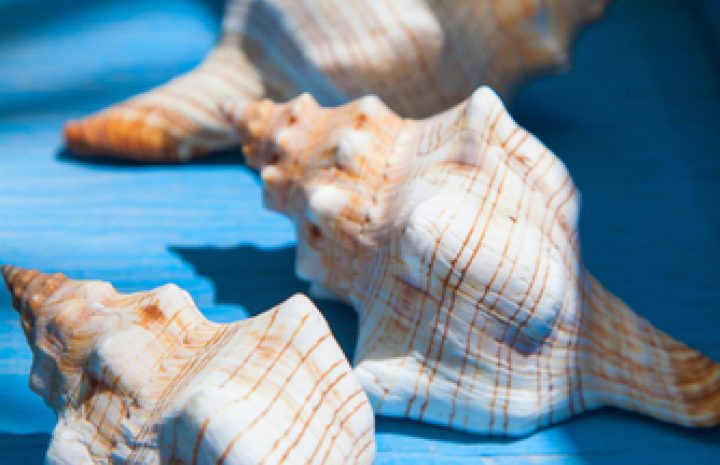 It's Always 5 O'clock In The Florida Keys
The fairytale can be told in many ways, including a humbler arrival. But hey… allow me the grand jeu. How about landing a seaplane right in front of the home and gliding smoothly to your own deck, where the house's staff will line up and guide you to meet the home's mixologist at the beach bar. It's 5 O'clock somewhere, and it's always 5 O'clock in the Florida Keys. Sip the passion fruit margarita while looking at your floating toys. The boat, the two jet skis, the floating mat, the kayaks, the paddle boards right there at home.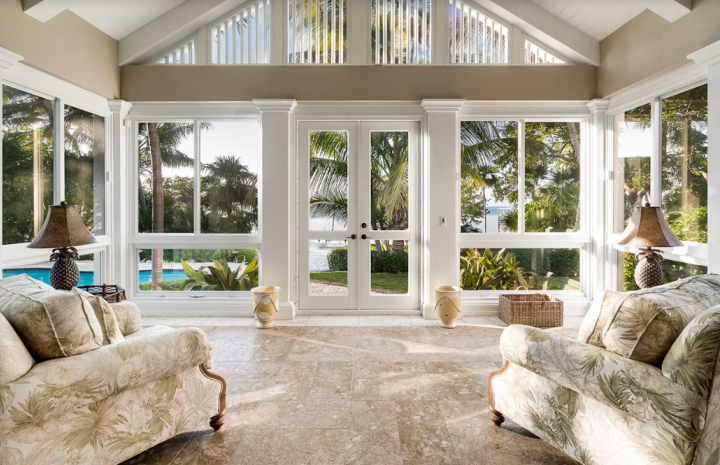 Walk Around The Pool And Enter Casa Los Cayos
Pick yours between the 6 rooms and the children dorm. Cathedral ceiling in the living area, presidential dining table, TV room, huge chef kitchen. "Hi Chef Philippe and Pastry Chef Michel".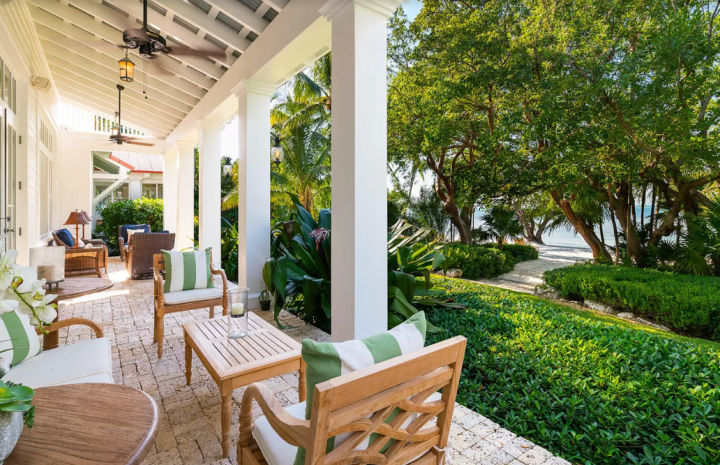 Live The Florida Keys
Write your own stories while tackling the Worldwide Fishing Capital, toasting on one of the sandbars, visiting the Dolphin Research Center, dining in all the different gourmet establishments or simply ending the day around a beach bonfire watching the sun set right in front of you.