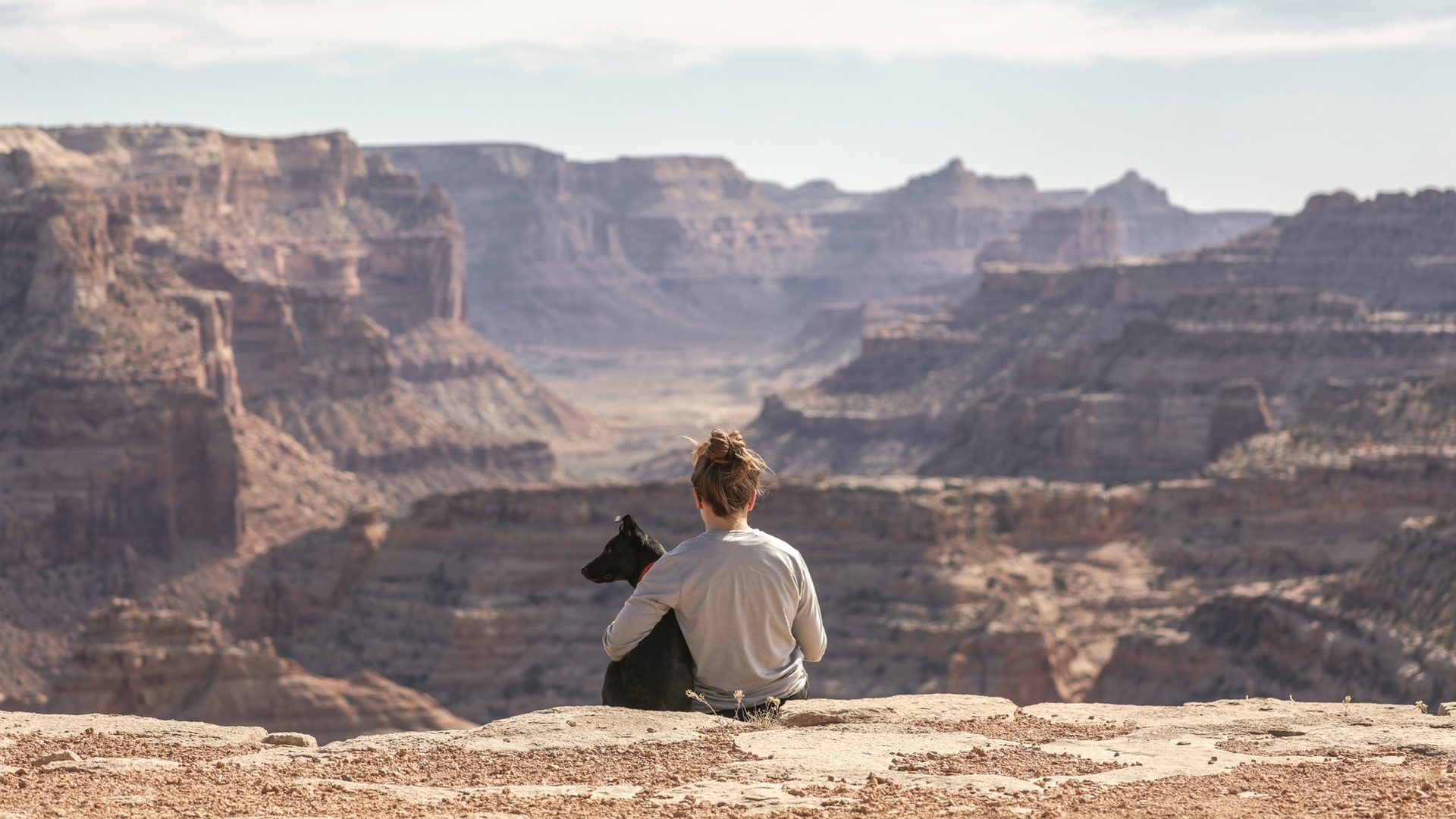 Our Heroes
---
Our Heroes
Every destination has a story to tell. These stories are brought to life by colorful characters who place travelers in the heart of that narrative.
---

Who are the characters, you ask? They are our local insiders. Our storytellers and trusted guides. They are our heroes.

For over 20 years, we've fostered meaningful relationships with in-the-know locals around the world. Together, we create authentic experiences that go far beyond your typical guide. Our heroes uncover the hidden gems, share their lifelong passions, and connect with travelers on an intimate level. They introduce a whole new world, one that can only be discovered by living as a local does.
And they're cool as hell.
Lorenz
Discover the secrets of the Navajo
Lorenz has been our personal connection with the Navajo Nation since 2005. We are lucky to count this fourth-generation Medicine Man as a friend and guide to our Monument Valley experience, with unique access to secluded sites and unfiltered, shared spiritual moments.

True to his culture, you can't "buy" smiles from Lorenz. But you will feel the warmth of a sincere welcome, according to Navajo's hospitality tradition.
Titus Nihi Kinimaka
Surf with a living legend
Titus, a brother from another mother to our CEO Felix (with whom he has traveled and surfed on many continents), is a living legend with the humility of an everyday man.
He has mastered most of the giant waves around the world. But in Kauai, the gem island of Hawaii, he rules on the North Shore. At his base of Hanalei Bay, Titus will "baptize" first-time surfers and give them the passion for the board, or take them via wave runner to feel the impact of the biggest rolls.
Titus has no age. Maybe is he immortal...
Julia Geisler
Go with the flow in a 10,000-year-old crater
Rejuvenate mind, body and spirit with local hero Julia Geisler as she leads a different kind of yoga class...practiced on a paddle board, afloat a 95-degree hot spring in a 10,000-year-old crater.
The Zion Guru
Journey deep into the Narrows of Zion National Park
Jonathan is no longer a well kept secret. His contagious love for Zion has already touched many.
Since 2007, we have followed him up hiking paths, through canyons and down cliffs. Never have we felt unsafe, and always did we love the stories coming from this survival expert. If you were to ever get stranded somewhere, you want Jonathan on your team! Not only an outdoor expert, he is also a family man who will share hints about hidden waterfalls you can reach biking on your own.

Kate Matheson
Adventure through a wild herd of bison
Kate is the ultimate cowgirl of the 21st century. When we met her in our office years back, we all fell in love with her. The kindest and most dedicated ambassador for Zapata Ranch.

Imagine yourself riding alongside Kate, watching a bear run after giant herds of bison, galloping towards the Great Sand Dunes...Oh yes, we almost forgot the sun rising in the background.
Steven "Benny" Benedict
Embark on a spiritual journey in America's Southwest
This former Eagle Scout, Olympic-trained athlete and National Park Ranger shares his incredibly varied knowledge of America's southwest gems, and the spiritual wonders within them.
Sydney Stover
Hit a different kind of slope in Colorado
Strap on your board for a sandboarding session in America's newest national park while our local hero, Sydney, shares the dunes' fascinating science and mysterious geology.
Dick Chasse
Rock Climb in Acadia National Park with a Local Explorer
Dick is a lifelong Mainer, hailing from the Waterville area. He now calls the coast and the Blue Hill peninsula home. Dick has guided and climbed throughout the US and in South America, but especially loves climbing in his home state!

Matt Levy
A Different Kind of NYC Experience
Father of two and tour guide by day, mixologist by night. Matt is a born and bred Brooklynite who made his NYC passion into a profession. Along with his father, Mark, they've been sharing that passion with travelers all over the world for the past 17 years!