---
The National Dinosaur Monument in Utah
---
Erin and The National Dinosaur Monument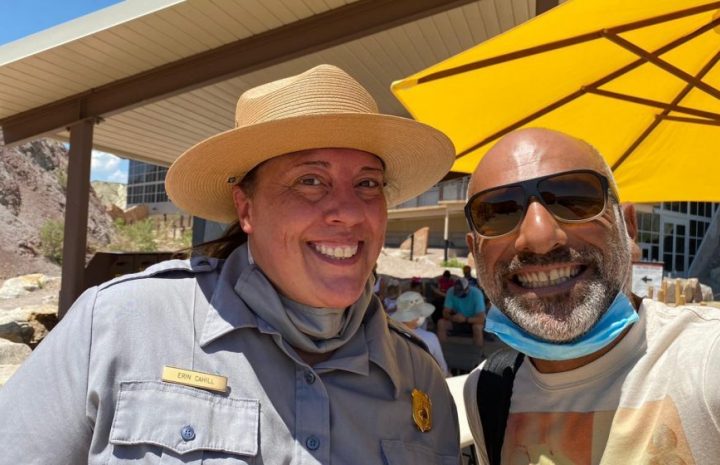 National Dinosaur Monument, sitting between Utah and Colorado, is famous for camping, river rafting, and hiking to discover petroglyphs and fossils.
Moving fast on his bike from Miami through states such as North Carolina and Tennessee, The Peace Rider finally made his way to The National Dinosaur Monument in Utah. Smiling so wide behind her mask, Gabriele befriended Erin, one of the Dinosaur National Monument officers. Erin shared her deep-found love of the park, mentioning its "its demonstrated history of 10,000 years of people living in this stunning place." Erin, a park ranger in our National Parks for over 18 years, beamed with happiness as she explained how excited she was to share these destinations with the world.
A Stargazing Haven in Utah
Gabriele could not believe how incredibly clear the night sky was, for it felt like he was able to see every single star. Imagine standing among preserved dinosaur tracks illuminated alone by millions of stars.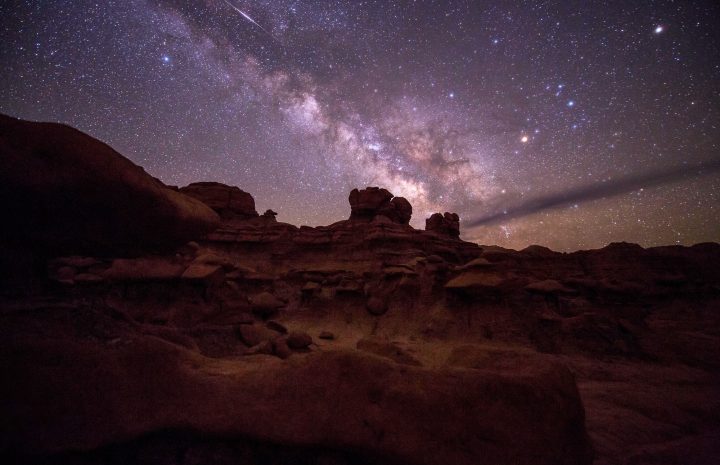 Wildlife in Jackson Hole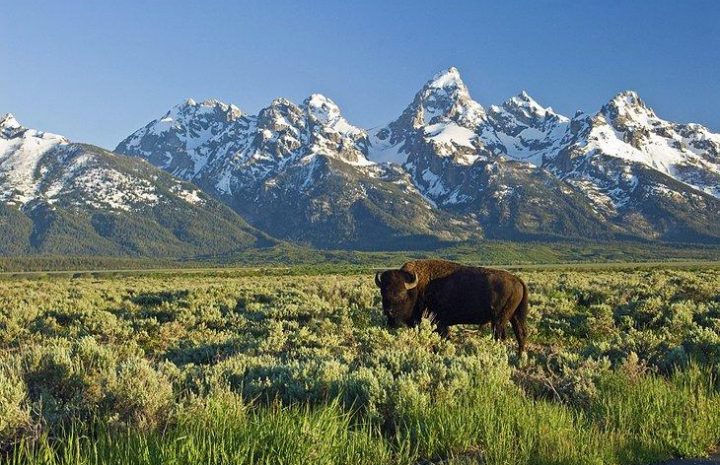 Snuggled at the base of the mighty Teton Mountain Range in Northwest Wyoming, the valley of Jackson Hole offers an exhilarating taste of the Wild West in more ways than one.
The next place Gabriele discovered that is most definitely worth a trip to explore is Jackson Hole in Wyoming. Again, he arrived and was met with kindness when a fellow traveler Jim, shared his love for traveling through the mountains. The picturesque dramatic backdrop of Grand Teton National Park is famous for its serenity. The extraordinary wildlife, pristine lakes, and hiking trails offer various adventures from extreme to serene.
Old Faithful in Yellowstone
From Jackson Hole, Gabriele traveled north through Grand Teton National Park to arrive in Yellowstone, where he witnessed the natural phenomena of the Old Faithful Geyser eruptions. The spectacular occurrence is fed by the geothermal activity of the Yellowstone supervolcano underneath. He ended his day detailing he was lucky enough to get to the "colorful holes in time for sunset and to see a family of wild beast eating", leaving his heart incredibly filled with satisfaction and wonder.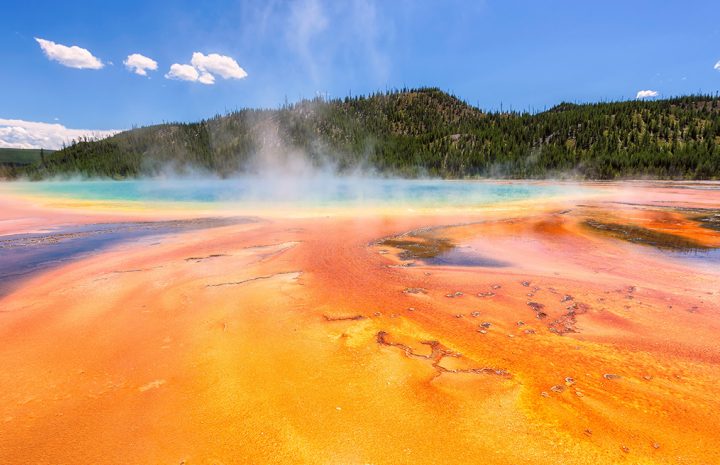 ---
Garden of One Thousand Buddhas in Montana
---
The Most Unexpected Finding in Montana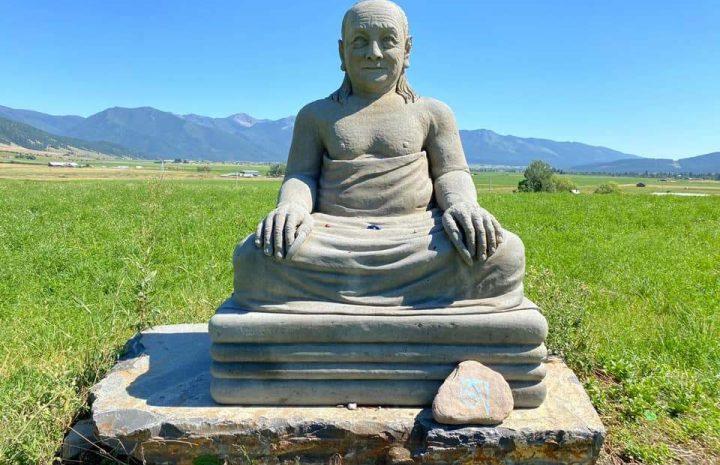 The Garden of One Thousand Buddhas is a public park, botanical garden, and Buddhist center in the Nyingma School of Tibetan Buddhism.
Arriving in awe, Gabriele hopped off his bike at the Garden of One Thousand Buddhas in Montana. He discovered the park at a seemingly fitting time, as its purpose is to bring transformative positivity to its visitors. The Garden of One Thousand Buddhas is nestled in a valley of peace in western Montana's Jocko Valley. It is incredibly close to Glacier National Park and medicinal hot springs, making a trip to Montana's region the perfect wellness retreat in nature.
Between The Mountains
"The Garden of Thousands Buddhas was filled with a unique energy, and the people i meet there were amazingly peaceful..." - The Peace Rider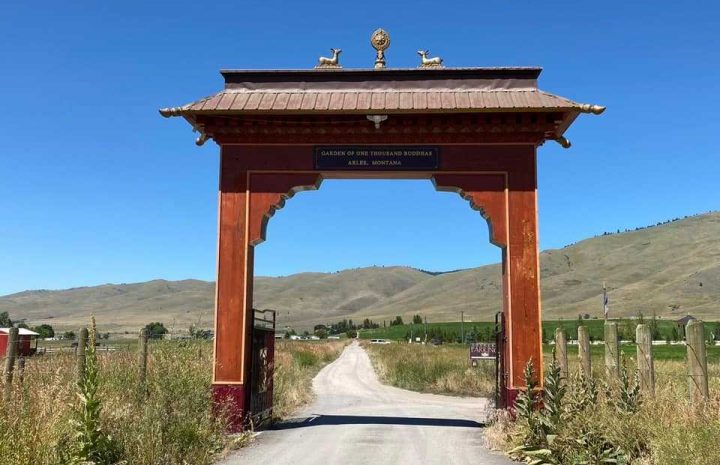 ---
St. Mary's Lake in Montana
---
Painting at St. Mary's Lake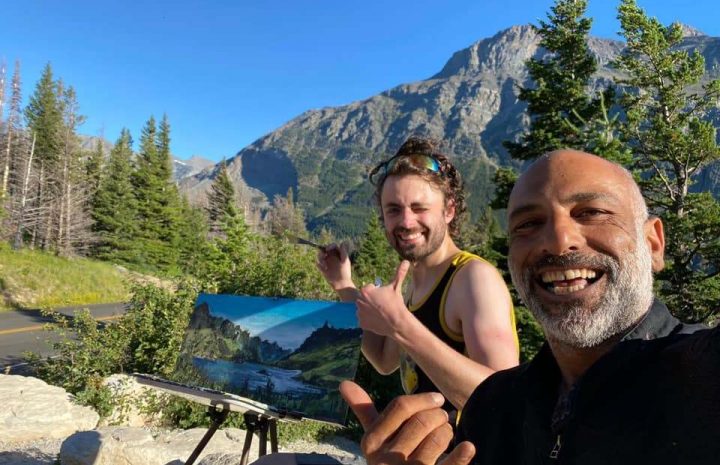 Overseas Recommendation: Experience the beauty of St. Mary's Lake via a scenic boat cruise.
In Montana, the second largest lake in Glacier National Park is St. Mary's Lake. This is where Gabriele met Josh from Seattle, a traveler alike, on a mission to paint every National Park. Capturing the lakes' beauty in Glacier National Park is no easy feat, yet we deem Josh successful. St. Mary's lake is 10 miles long and thrives with elk, mule deer, and both grizzly and black bears.

Going-to-the-Sun Road
Going-to-the-Sun Road is an experience you do not want to miss out on when visiting Glacier. This 50-mile long road brings you to view towering glaciers, stunning valleys, cascading waterfalls, and wildflowers of every shade. This path crosses the Continental Divide at Logan Pass. Prepare for open windows, wandering eyes and smiles that stretch as far at the road itself.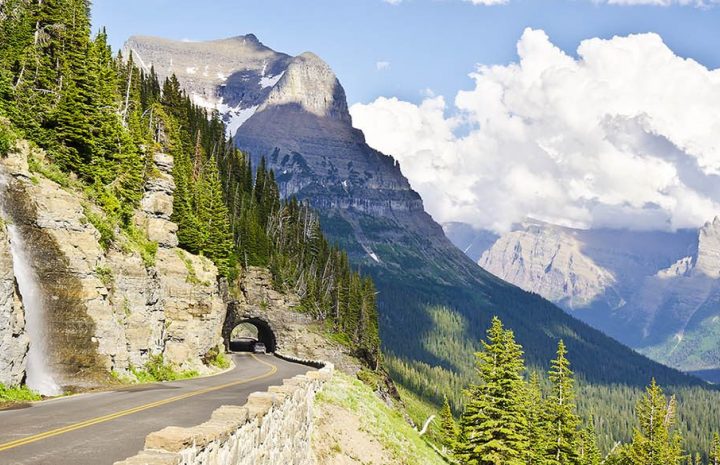 "One of my favorite places along my journey to Alaska was Seattle. I still dream about the Oysters I had there. For the best views of the city, make your way to Kelly's Park. Do not forget to check out Gas Work Park, a preserved gasification plant that is now an unforgettable 20-acre park. There are so many places in the U.S. that are begging to be experienced. The food, adventures, and people will leave you with stories for a lifetime."
The Peace Rider
"The Journey Through"
On the Map
The Peace Rider shared the beauty of his adventures, arriving at unexpected destinations within our National Parks.
Connection Throughout the Journey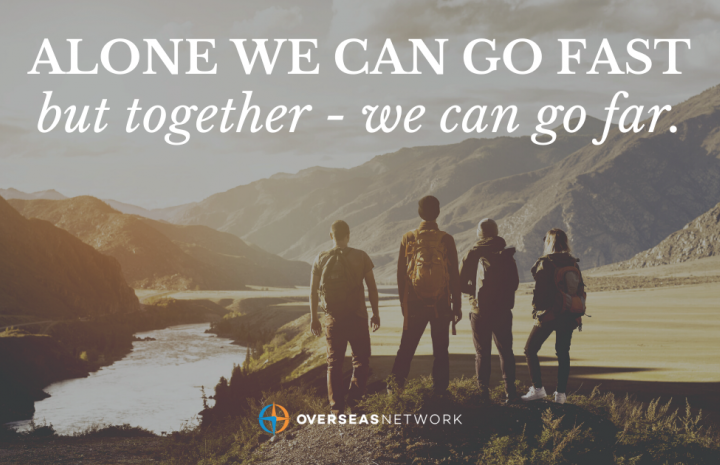 African Proverb
The kind people in every location positively shaped Gabriele's journey through the most unique and breathtaking destinations in the United States. His experience with strangers who displayed acts of generosity, lending him a ride or shelter, or simply seeking a more profound connection shows us that even in a year of complete chaos - we always have each other.