The Adventure Begins
My captain, a golden-haired, dreadlocks-rockin' member of the Guna Yala tribe. Ani had just enough butt crack showing to remind me that life is meant to be enjoyed. (I think that's the sailor's equivalent of "wearing one's heart on his sleeve.") His free-spirit demeanor and warm passion set the tone for what was to become one of my favorite experiences – exploring the hidden treasure that are the sinking islands of San Blas.
The Islands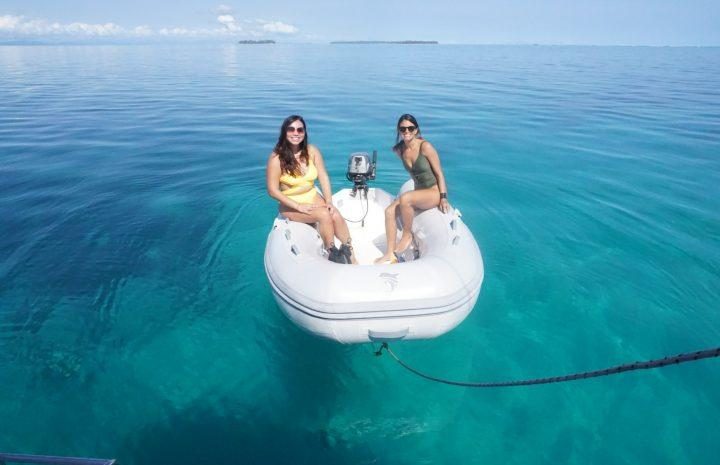 Navigating through the glistening waters of San Blas
Cool, salty droplets hydrated my warm, sun-kissed skin as my millennial tribe member navigated us through the glistening waters of San Blas. Once my bare feet stepped onto the pristine white sands, I immediately felt like I was in a Jack Johnson video where the palm trees were the backup dancers, swaying to the rhythm of the waves. Pelicans joined the choreography from the sky; all in perfect harmony with my happy dance!
And as I stood on just one of the 360 white sanded beaches that made up the archipelago of San Blas, I could feel a deep connection with my surroundings. But aboard my catamaran is where the real magic happened.
The People
The Guna Yala tribe can be distinguished by their vibrant, geometric beadwork, winding from knees to ankles and their "molas," or handcrafted blouses.


As our catamaran prepared to set sail, a tribe member waved from a distance to signal permission to board. Venacio, a male master mola maker and a cross dresser, latched his boat to ours and carried two massive buckets filled with his hand-made crafts.

One by one, he started to pull out the molas to explain the meaning behind each design. He told us that each mola takes weeks, if not months to complete. The passion reflected in his eyes as he spoke about his tribe's art, culture, and people was truly contagious. He explained that Gunas celebrate gender equality, and he's humbled to be esteemed amongst his tribe. I loved that. Despite the fact that the tribe is out of touch with modern technology, they're more advanced than many cultures when it comes to humanity.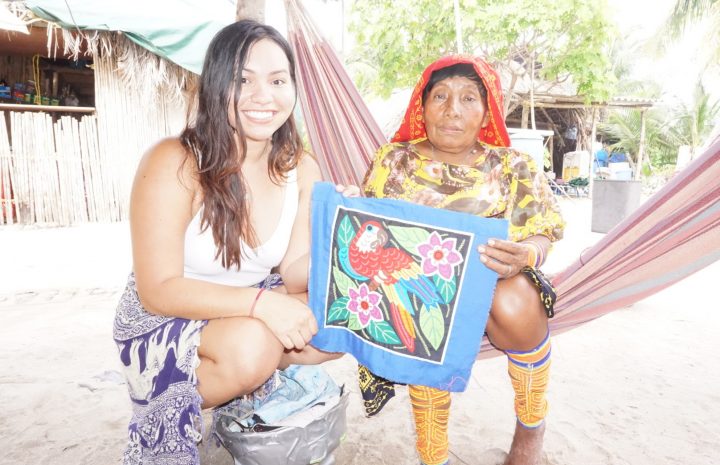 Location
The Reality
Unfortunately, my bliss was overshadowed by the sad reality that the islands are sinking. Even the Gunas plan to relocate. In a few short decades, San Blas will cease to exist.
Sadly, there is not much anyone can do, except to appreciate this paradise before it's gone forever.