First Stop: Mountains of Guanacaste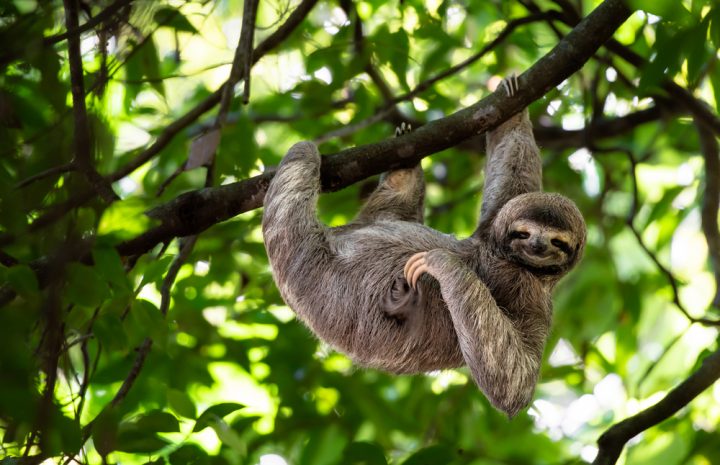 90 minute ride from Iberia (LIR Airport).
Bijagua is a district in the canton of Upala, in the province of Alajuela, Costa Rica, located between the Tenorio and Miravalles volcanoes, which are part of the Guanacaste mountain range.
Its location makes it a place where incredible biodiversity from both the Caribbean and the Pacific regions converge.
Be prepared for captivating encounters as you venture through its lush surroundings.
Accommodation: Origins Lodge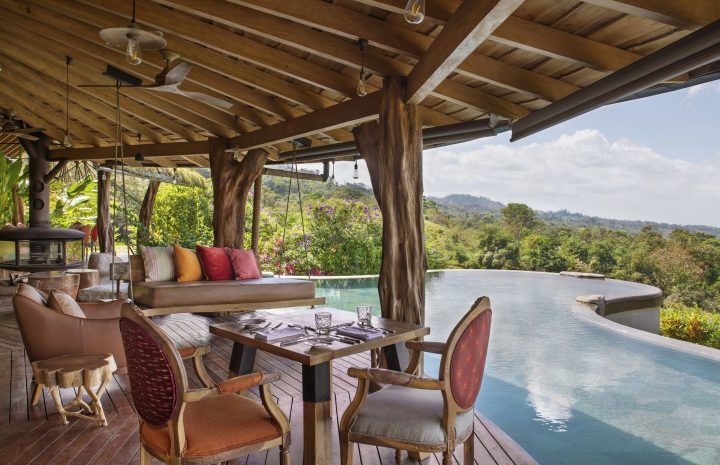 An exceptional place of history that enlivens Pre-Columbian Culture.
The lavish Origins Lodge situated in the lush valley forests of northern Costa Rica offers a mystical and untamed experience that awakens the senses and captivates the mind, body, and soul, bringing them into a harmonious balance.
You will stay in a Luxury Bungalow, with an exceptional 180° View over the estate, the volcanoes & the Nicaragua Lake.
Indulge in one of the spa treatments during the afternoon, as you take in the tranquil, unobstructed vista.
Meet Your Hero: Hiqui Morera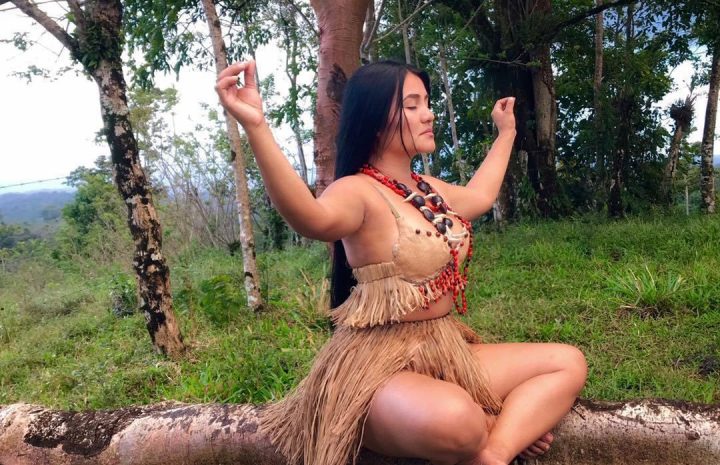 Hiqui Morera, an indigenous leader of the Maleku Tribe.
Hiqui will showcase some of the Maleku tribe's incredible traditions, including their meals, hunting techniques, chants, and rituals, all while demonstrating their respect and love for Pachamama.
This unique opportunity, provided exclusively by Overseas Network is a remarkable way to connect with the authentic roots of Costa Rica and its people.
Experience 1: Nocturnal Hike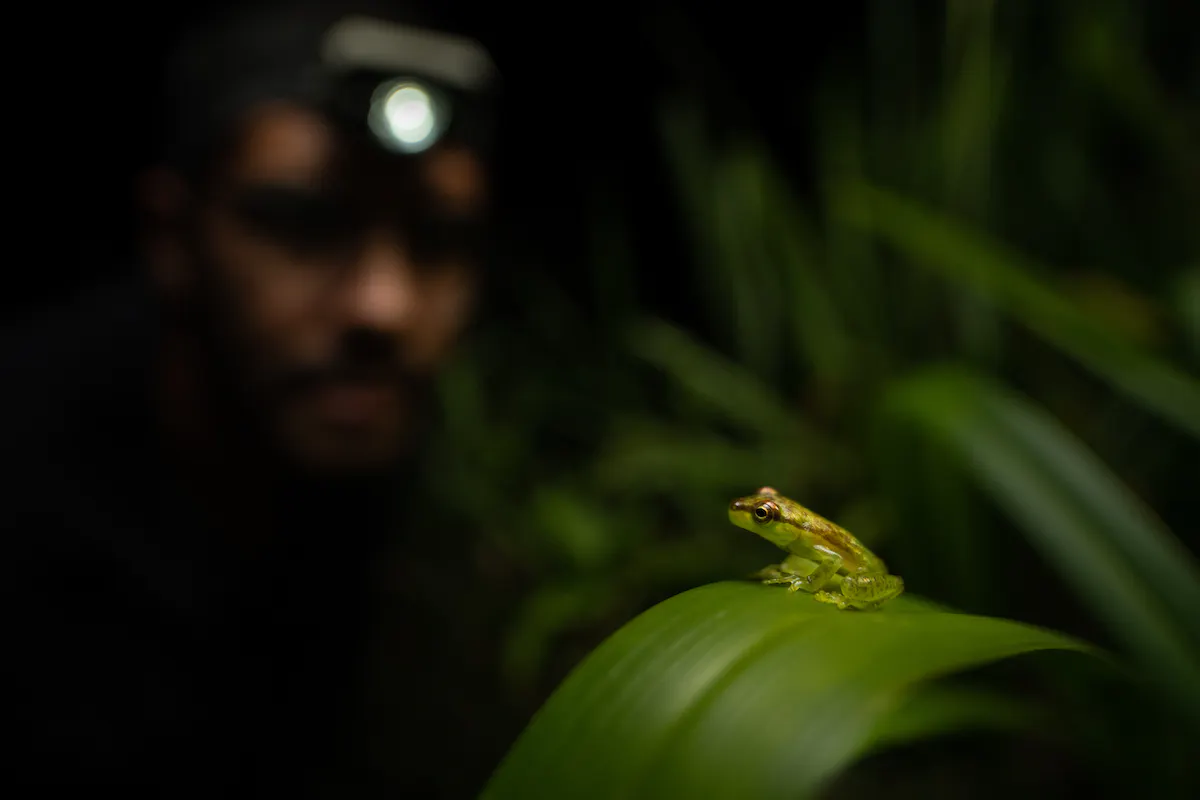 Meet the newest amphibian sensation, Tlalocohyla celeste! Discovered in 2022 by Costa Rican naturalist Donald Varela Soto, this vibrant blue frog brings a playful touch to the world of biodiversity.
Immerse yourself in the enchantment of a moonlit stroll along Origins Mystic paths, where a captivating world awaits.
Experience the thrill as you witness the mesmerizing dance of approximately 16 species of amphibians, the ethereal glow of bioluminescent fungi, the graceful presence of mammals, and a myriad of other fascinating creatures.
Embark on this extraordinary journey and let the wonders of the night unfold before your eyes.


Experience 2: Visit a Family Farm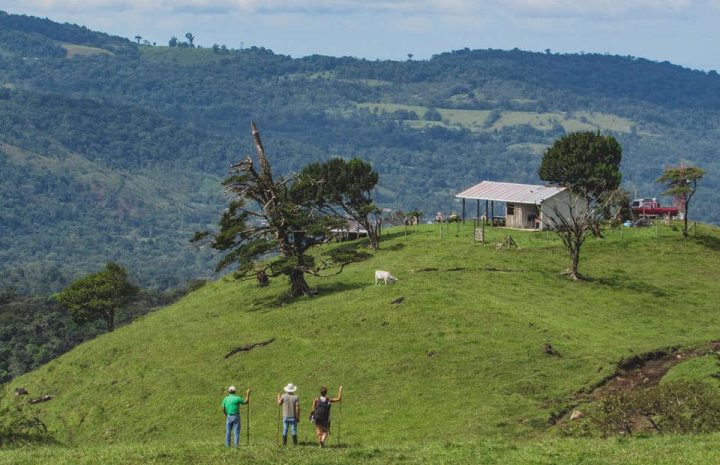 Huellas Verdes. A Family Owned Business.
Discover the stunning vistas of Upala, an unspoiled region of the country, while supporting a family-run business..
The hospitable family will greet and guide you through the area, highlighting the hiking trails that lead to a breathtaking waterfall.
Along the way, you will be treated to magnificent views of the Miravalle Volcano, and have the chance to immerse yourself in the genuine Pura Vida lifestyle of a Costa Rican family.
Experience 3: Chocolate Making Tour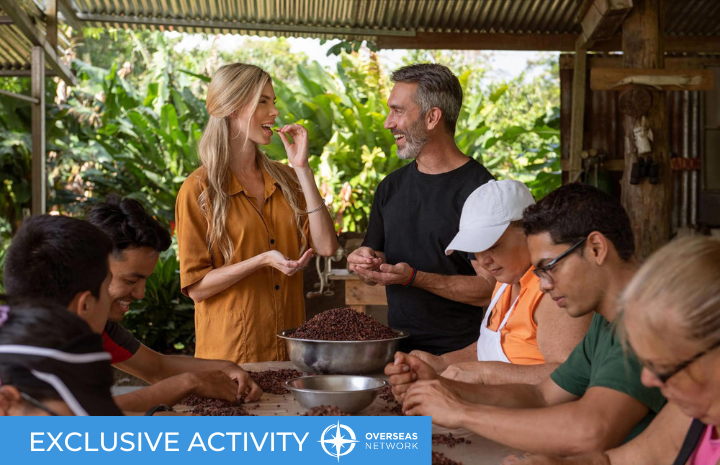 Cacao Beans where used as currency among the Chorotega and Bribri People in Costa Rica up until the 1930s.
Experience the fascinating journey of the cacao seeds in the hands of Costa Ricans.
Engage in a distinctive and delightful local activity that explores the stages of a cacao tree, from seed to delectable chocolate bar.
This is your chance to make your own chocolate from scratch and bring back with you delicious chocolate bars made with your own hands.
Experience 4: Waterfall Picnic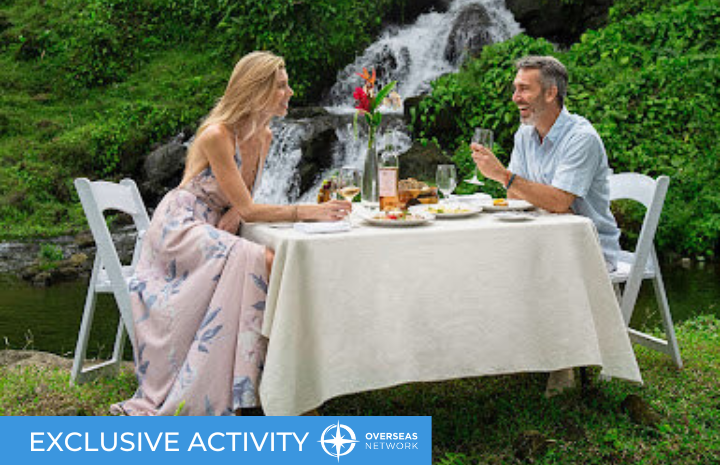 A delightful combination of good food, beautiful scenery, and peaceful relaxation.
Indulge in a serene riverside picnic amidst a picturesque haven, enveloped by ample shade from majestic trees.

Featuring a delectable assortment of finger foods, refreshing drinks, and a bottle of chilled wine.
You might take a leisurely stroll by the river or dip your feet in the water, feeling the coolness of the stream on a warm day. A delightful combination of good food, beautiful scenery, and peaceful relaxation.

Experience 5: Tapir Valley Reserve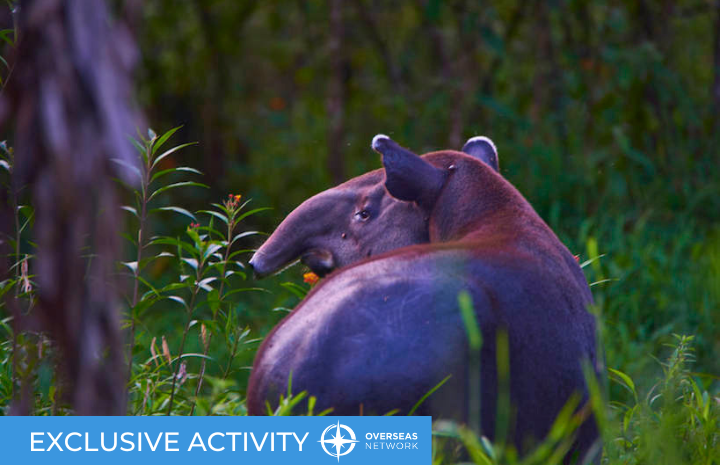 Entry is restricted – this is what makes Tapir Valley Nature Reserve special.
As the sun sets, you'll rendezvous with your enthusiastic naturalist guide and witness the forest come alive with a plethora of sights and sounds.
Nocturnal creatures emerge from their slumber, engaging in their nightly rituals of hunting, foraging, and seeking companionship. The captivating melody of frog songs near the wetland adds to the enchanting ambiance.
You'll have the opportunity to observe a diverse range of insects, amphibians, and mammals that are typically challenging to spot during daylight hours.
Second Stop: Santa Teresa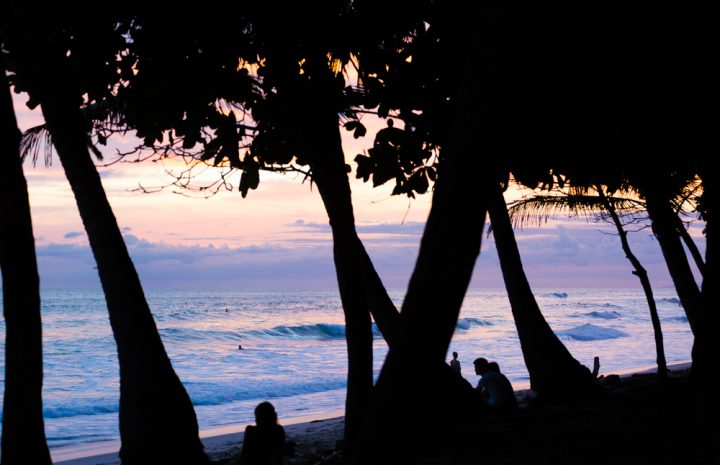 Here in Santa Teresa sunset is a ritual.
Located in the north of the province of Puntarenas in the Central Pacific area, at the western end of the Nicoya Peninsula, is a small and popular surfing town known as Santa Teresa.
With miles of unspoiled beaches offering consistent surf and dense, verdant rainforests hugging the shoreline, the area, including nearby Mal Pais, is a tropical paradise.
Accommodation: Florblanca Resort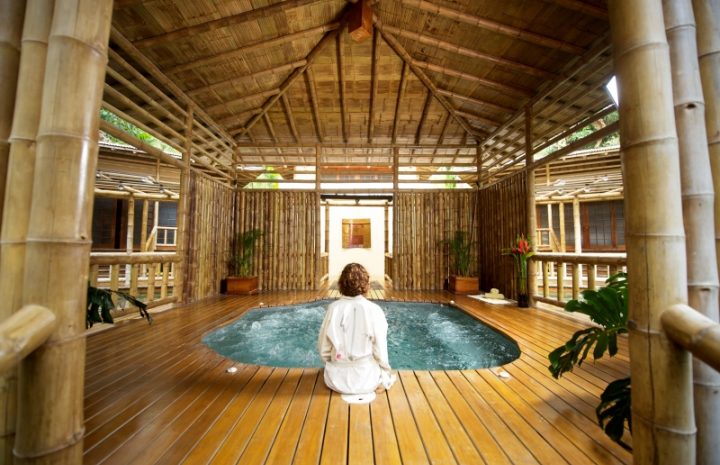 Enjoy privacy while taking in the vibrant tropical surroundings.
You will stay in a Superior Villa. Nestled in the jungle, all villas showcase local arts and crafts through a serene and sophisticated design.


A generously sized living area with cozy seating and a handmade Costa Rican hammock for two welcomes guests at the dramatic entrance to the lush jungle foliage. The creatively designed bathroom features stunning tubs and sinks carved from stone, set amidst a garden backdrop.
The creatively designed bathroom features stunning tubs and sinks carved from stone, set amidst a garden backdrop.
Meet Your Hero: Felicitas
Felicitas will reveal to you the enchanting allure of Santa Teresa.
Ten years ago, Felicitas relocated to Santa Teresa. It was in its early stages of development, yet possessed a remarkable rawness and an enduring natural and Pura Vida energy.
She raised her daughter amidst the interplay of the ocean, sandy shores, and majestic mountains. Their shared passions for surfing and indulging in the plethora of incredible activities offered by the region cemented their love for spending leisure time at the beach.
Felicitas would be delighted to offer you a glimpse into her life and share the profound adoration she holds for Costa Rica!
Experience 1: Bambu Spa Day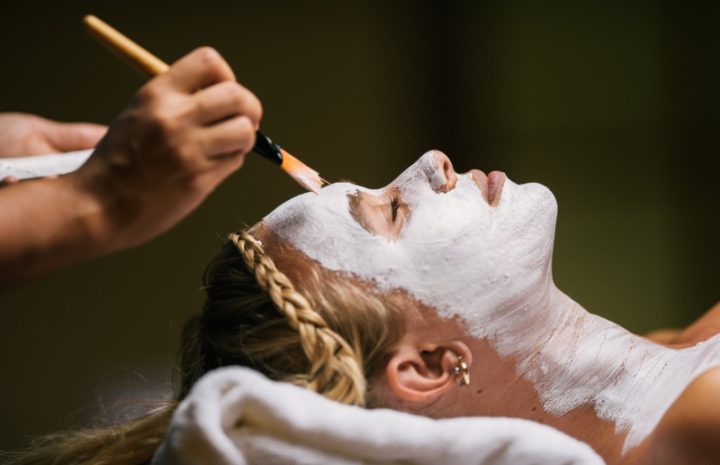 Indulge. Relax. Rejuvenate.
Delight in a scrumptious lunch, and in the afternoon, take a trip to the breathtaking Bambu Spa.
Conceived by renowned San Jose architect Jean Garnier, Spa Bambu is a tranquil oasis suspended above serene, waterfall-fed pools and enveloped by lush foliage, evoking a sense of calm and tranquility reminiscent of your wildest daydreams.
Experience 2: Morning Surf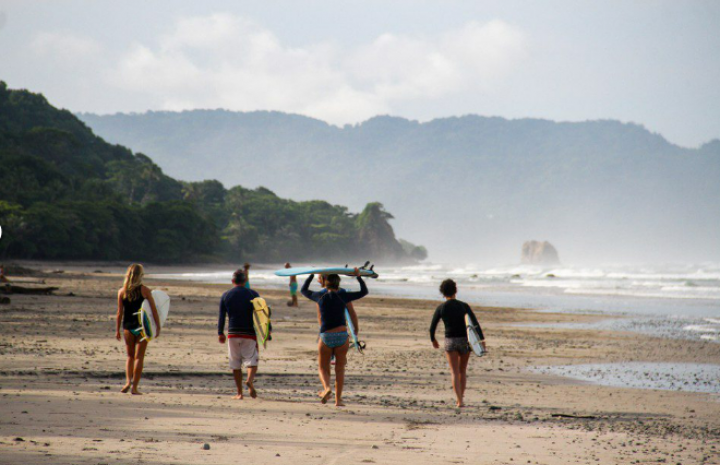 Renowned for its varied surf breaks and consistent waves all year round, Playa Santa Teresa has earned a well-deserved reputation as a haven for surfers.
This idyllic beach was even acknowledged by Forbes Magazine as one of the "10 most breathtaking beaches" in the world.
Felicitas will personally fetch you and accompany you to the surf zone, where you will receive dedicated coaching tailored exclusively to your needs, ensuring an unforgettable surfing experience in Costa Rica.
Subsequently, relish a lunch in the town, stroll around with your host Felicitas, explore a few shops and/or restaurants, and receive guidance from her.
Experience 3: Zipline Canopy & Waterfall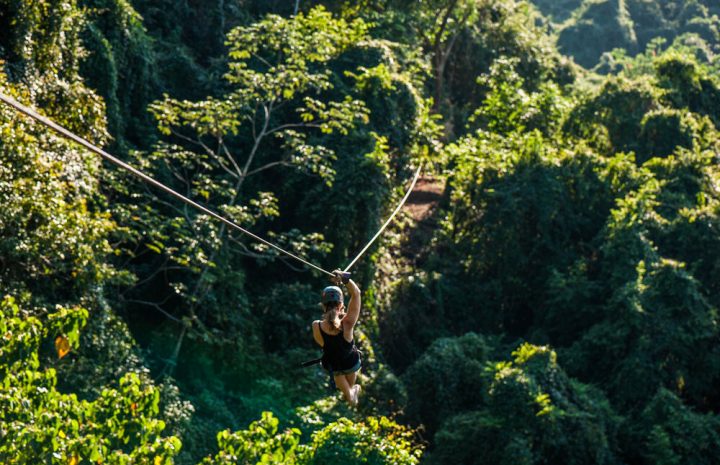 Embrace the thrill on a zip line adventure through Costa Rica's wild wonders!
As you traverse the canopy, you will witness numerous indigenous plants and animals found exclusively in Costa Rica, such as howler and white-faced monkeys, parrots, iguanas, and much more.
The tour includes a stop at the renowned Montezuma Waterfalls, providing you with the opportunity to take pictures and indulge in a refreshing swim in the pools created by the cascading waters.
Experience 4: Guided Horseback Riding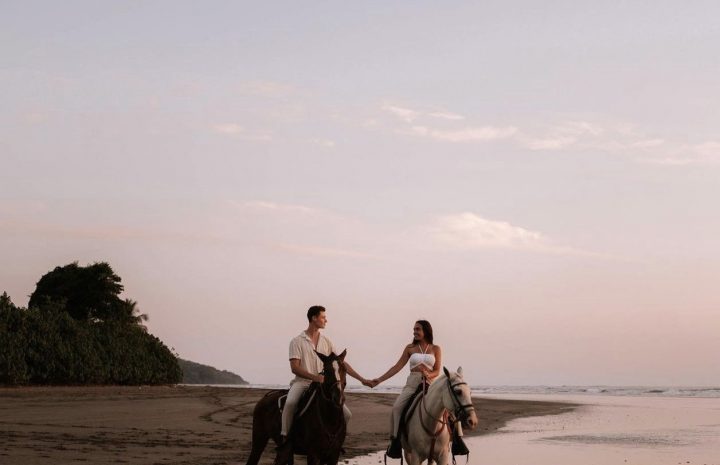 Keep an eye out for wildlife that are often spotted along the way!
Uncover the captivating allure of "old Costa Rica" as you embark on a guided tour of a vibrant coastal ranch. Led by an authentic sabanero (traditional cowboy) and a bilingual guide, immerse yourself in the enchanting beauty of this unique experience.

Your trusty horse will accompany you as you explore the local culture, flora, and fauna, as well as the region's rural and farming way of life.
Ride through a variety of settings, including pristine beaches, grasslands, and hilltops with breathtaking views.
Experience 5: Tortuga Island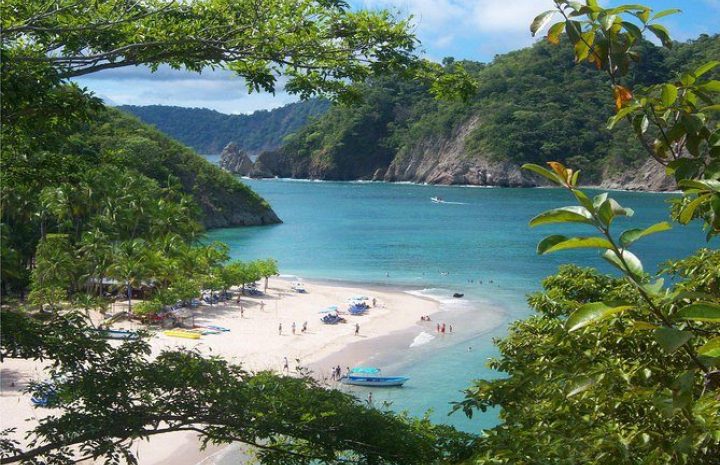 Witness playful dolphins, manta rays, turtles, and maybe even humpback and pilot whales.
Experience luxury and tranquility on a Private Tour of Tortuga Island and other Costa Rican beaches with VIP service, including a snorkeling excursion in the island's reef.
After arriving at Tortuga Island, the boat will anchor at the best snorkeling spots, followed by a refreshing drink and fruit break while lunch is being prepared.
The rest of the afternoon can be spent hiking, swimming, kayaking, or simply relaxing on the beach. The tour also includes a visit to the Tambor Bay mangrove and another unspoiled beach.