Adventure Aboard the Rio Negro Queen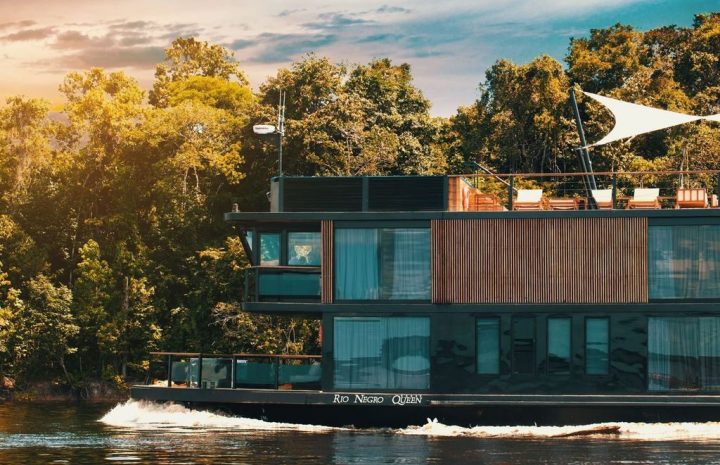 Rio Negro Queen on the Amazon River
Just a 4-hour non-stop flight from Miami to Brazil, and you have landed in a part of the world unlike any other. Every detail of your Amazon adventure is curated to bring you directly to the heart of the river. You will discover a region untouched by tourists that both celebrates and protects the eco-system.
Onboard Magic
Onboard you find magic in the ship's design details, with 15 different private cabins, your own personal exploration guide, and a boat to disembark. Each spacious room is equipped with updated technology through an iPad concierge system, as well as a wide-lens view of the jungle through windows as wide as your ever-curious gaze.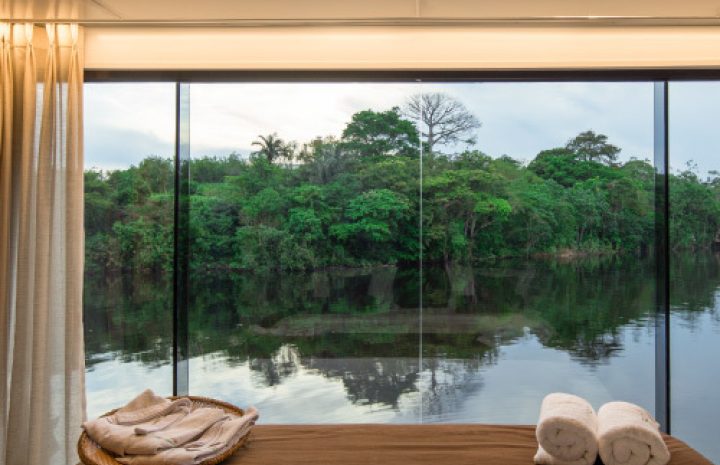 Best of the Best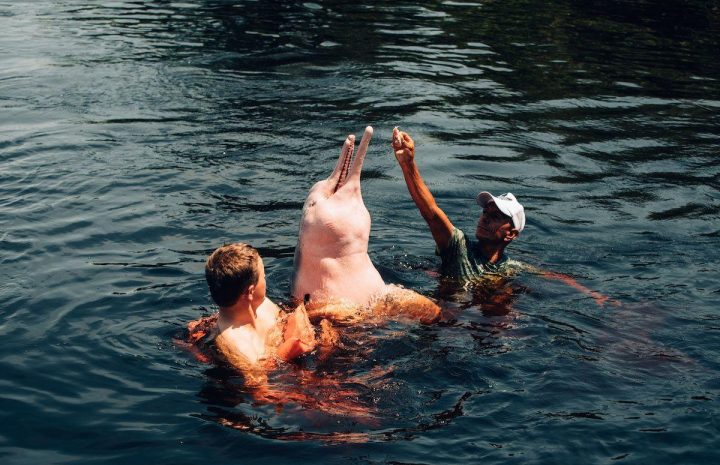 Pink river dolphins native to the Amazon
Whether you choose to privatize the entire boat or book a cabin, you will find a unique set of experiences available. Reel in humongous Peacock Bass through a luxurious fishing adventure, witness the bio-diverse jungle in the 180-degree view open lounge, or cheers Italian mixologist crafted cocktails in the roof pool. After a magnificent day of swimming with Boto (rare pink river dolphins), dock along the pristine white sandbar to unwind with a festive dinner before gearing up to sail once more for bowfishing illuminated by the stars.
Taste of Brazil
Floating through the jungle, you will discover an unparalleled international cuisine curated by a Michelin Star Chef, Rolland Villard. Ranging from Brazilian specialties to organic dishes, you are sure to deem this culinary experience unforgettable. You can even opt for an extravagant preparation of your own personal catch of the day!

A Purposeful Path
The journey through the Amazon cut from modern civilization leads the Rio Negro Queen to local tribes, often delivering them high-quality eye and dental care as well as medical supplies.
Onboard you will find the local crew from the city of Manaus, who deliver exquisite Brazilian hospitality with an international flair.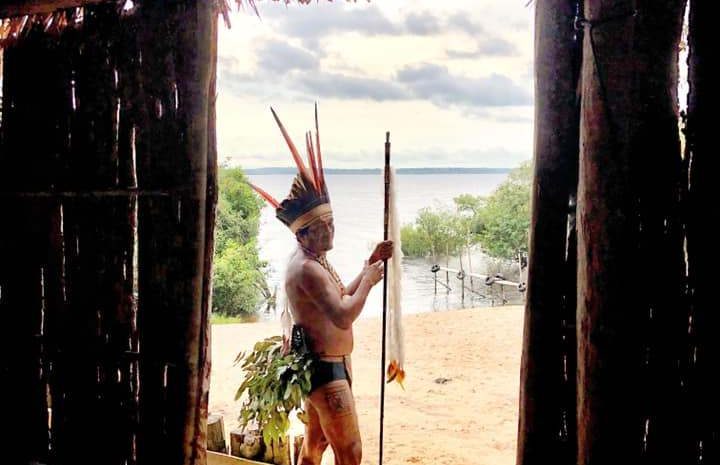 Are You Ready to Live It?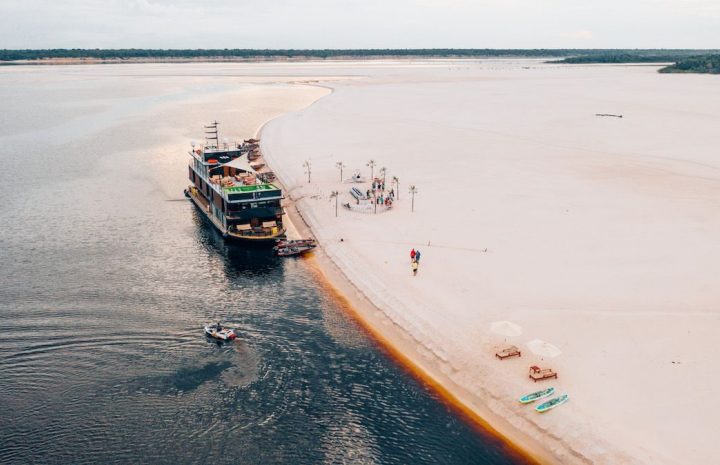 The Rio Negro Queen along the pristine white beaches in the Amazon
The Rio Negro Queen allows for an adventure through the Amazonia, unlike any other. Discover an ecosystem thriving with a diverse range of species. Life on the water and under the Brazilian sun is as luxurious as it is thrilling.
LOCATION
Rio Negro Queen
Contact us to learn more!